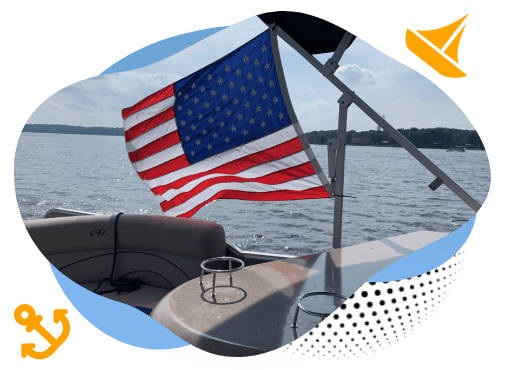 Boat Safety and Rental Guidelines
We offer hands-on boat check-outs when you arrive for your day on the lake. This includes going through the safe operation of your boat and all safety and emergency procedures.
Please allow 30 minutes before your boat departs for the day for our staff to go over safe operations with your boat driver(s).
All standard safety equipment (including standard life vests) is included with your rental.
Water-sport life vests and accessories are available for a small additional fee.
We require that all boat drivers be either 32 years of age or have a valid NC Wildlife Boating License. Please visit the NC Wildlife Commission website for details.
If you have limited experience with boat operation, please let us know if you would like a 'hands-on' demonstration of boat operation at no additional charge.
Please request a 'DD' (Designated Driver) if all members of your boating party will consume alcoholic beverages.
**We reserve the right to refuse service to anyone who will not go through a full boat safety check-out, appears intoxicated, or as deemed appropriate on a case-by-case basis.**
*Restrictions apply. Contact us for details.*
Videos Regarding Boat Operation and Safety
Negligent Boat Operation:
Boat Capacities and Overloading:
Falls Overboard and Re-Boarding:
Safety Zone Around
the Boat:
Ski Boat/Runabout Boat

Safety and Operation:
Pontoon Boat
Safety and Operation:
Conclusion-Enjoy Your

Day on the Lake: